Founded by a pair of pups and their humans from Melbourne, Australia:
This is PUPSTYLE.
---
THE HUMANS:
When she was a child, Tate was always glued to some sort of animal documentary. David Attenborough was her celebrity crush, and she'd rather learn about slugs than watch Mickey Mouse.
She would stare in wonder, feeling so connected to the animal kingdom.
It wasn't unusual for Mrs Tate to come barrelling in after hearing her daughter's sobs, only to find that the Lion had caught its dinner. Tate couldn't bear to watch the suffering of the zebra it had caught.
They all knew that, someday, Tate would be helping animals.
That's exactly what she's doing. Helping them be comfortable, safe, and looking sharp enough to hang out the window of your Jag (not your best friend's ride, because we don't want no scrubs).
Adam has a unique connection with the most vulnerable living creatures. Babies and animals respond to his sparkly aura, and all agree that he's a human worth trusting. Somehow, he communicates with them and understands their needs and wants. News of his gift spreads across all the distant lands. Human and fur parents spend many moons travelling to see him, to absorb his mighty energy and listen to his wisdom. This is an invaluable skill when it comes to designing comfortable and functional doggy products.
The Pups
---
Pippa and Bowie are the inspirational puppies behind PUPSTYLE. Pippa was the first to join her forever home, and weighed just 1.2kgs (about as heavy as the last bottle of wine you 'shared').
Being none the wiser, Adam & Tate hightailed it to the local pet-sheds and bought all the things for Pippa.
Miss Pippa, being the independent dog she is, had ideas of her own. She hated her ears being squished by the harness (it looked drab, darling), and tore her cheap, plastic 'fluff' filled dog bed no less than four times.
She pulled so hard on her flimsy leash, that Adam & Tate were constantly worried it would snap.
Adam and Tate left no dog bowl unturned in their search for durable, comfortable, and stylish puppy accessories. As you can probably guess, they constantly came up empty handed.
After spending 12 months meticulously designing the perfect accessories, Pupstyle was born.
1.5 years later, when Bowie joined the family, Pupstyle was thriving. This doggo knows nothing other than the life of luxury he gets from Pupstyle.
Just the way it should be.
Shop Now
OUR MISSION
To provide pet parents with absolute certainty that they are choosing the best products for the safety & wellbeing of their pets.
Our Team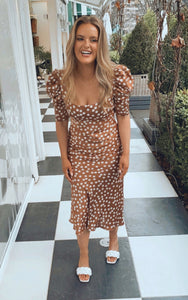 When she's not making the business tick, you'll find Tate floofing her cushions on the couch, labelling all the glass jars in her pantry or whispering "I love you's" to her furbabies.
Tate
PUPSTYLE Mama / Wearer of all Hats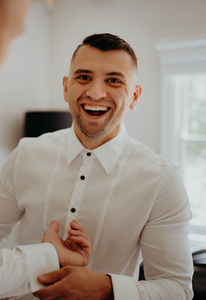 Known for his loud voice and bad Dad jokes, Adam is our Wholesale Manager and office joker. On any given day, he may surprise you with a deck of cards and a new card trick or a riddle to solve.
Adam
PUPSTYLE Papa / Wholesale Manager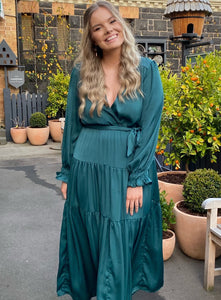 Sam is the human hands packing your orders and the brain behind our Tik Tok. Sam is always up for a chat about the latest book she's reading or her newest hobby (there's a new one every week!)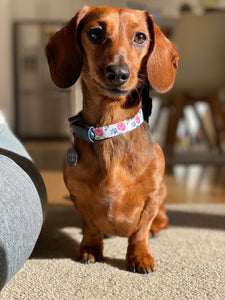 Pippa is the inspiration behind the brand, and boy does she milk it! She uses her success as currency for cuddles and is all for sharing work lunches, especially if you have a banana.
Pippa
Chief Executive Dog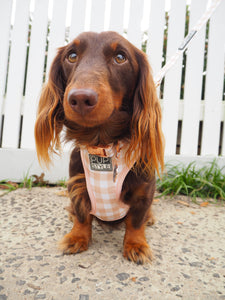 Bowie joined us in 2018 and hoped to become Office Manager. He's still trying. You'll always find him sleeping in strange places - on top of a pile of boxes, the display wall, in the kitchen cabinets... the list goes on!
Bowie
Warehouse Assistant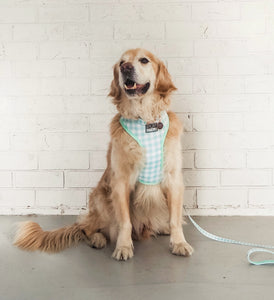 Ben is our resident 'big dog' product tester. When he isn't demanding pats or snacks, you can find him chasing leaves in the wind or sunbathing in the smallest patch of sun he can fit into.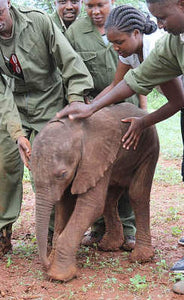 Kindani's Mama was killed by poachers when she was 2 days old. We proudly provide milk and care for Kindani via DSWT who help orphaned elephants re-integrate back into the wild.
Our Values
IMPACT
We're cruelty free. We don't use animal leathers on our animals. We reduce the impact on the earth by removing plastic from all packaging and opt for biodegradable shipping materials. We regularly donate to animal shelters or organisations whose purpose is to keep our animals safe and cared for. We're here to create a positive impact for our animals worldwide.
DESIGN
We want to be a part of a pet's entire life, not just a portion of it. Therefore, we design our products to be stylish, not to follow trends. Our designs fit seamlessly into a home, hang at your front door like a piece of art and won't be something that your pets will look back on and say "oh my dog, I wore THAT when I was 3?!"
FUNCTION
Unlike many other brands in the pet industry, you won't find the same function of a PUPSTYLE product anywhere else (until of course, someone tries to copy it, but we say good luck to them getting it right!) We design the function and fit of every single one of our products from scratch to suit needs that nobody else has ever thought of. A poop bag holder that holds your phone? Yep - we designed it before anyone in the entire world. A harness that doesn't go over your head but still fits snug in all the right places? Our design (and protected, might we add, so nobody can copy it).
COMFORT
Pets can't talk our language, but thankfully we've got a dog whisperer and two dogs who can tell us when something is or isn't comfortable. With any product we design, we often go through several rounds of samples until we're happy that it is 110% comfortable for our pets. We don't use cheap materials that have been proven to cause irritation *ahem... mesh on a harness...* or aren't the softest, highest quality we can find. It's only when we've got the comfort totally sorted that we apply our stylish prints afterwards.