Christmas in the year's hottest neutrals is here with the Feelin' Pine Button Up Bandana! Whip on and off with ease thanks to the super simple button-up style and watch that fancy rose gold logo shimmer in the light like the style icon you are!
Designer dog bandana designed to stay in place with simple buttons
Finished with our luxe PUPSTYLE rose gold logo
Pair with the matching Feelin' Pine Bow Tie and Santa Stocking
Designed in Melbourne, Australia
Easily washed polyester that comes out looking brand new
Bandanas are designed for good looks. Not recommended for rough play
For best results, hand wash in cool water or machine wash cold & gentle 
Do not soak 
Do not iron directly on rose gold logo
AUS: $8 Flat Rate Shipping or Free shipping on orders over $100AUD.
NZ: $15NZD Flat Rate Shipping or Free Shipping on orders over $100NZD
USA: $9.80USD Flat Rate Shipping or Free Shipping on orders over $70USD
Canada: $12.50CAD Flat Rate Shipping or Free Shipping on orders over $100CAD
For all other countries and locations, see Shipping Information & Costs.
Returns & Exchanges
Our customers rave about our easy returns process. Eligible items may receive the option to exchange for a new size, return for a 110% credit or receive a full refund. Click here to view eligible items at our Returns Policy and lodge a return.
A touch of Luxe
What's neck candy without some bling? Your new bandana features our signature Rose Gold logo for a little extra sparkle!
Button-Up & Stay Put
For pups who need a bandana that's quick and easy to put on and will stay on all day, the Button-Up style will quickly become your best friend! Hello, instant outfit changes!
Getting the perfect fit is so easy!
Get your humans to measure your neck size and check in the table below.
Button-Up Bandanas should fit around the dog's neck and button up at the back. Every bandana can be adjusted at 5 different neck sizes by securing the bandana on a different button. *Please note that these should not be a tight fit - allow 1-4cm extra on top of neck measurement for a comfortable fit.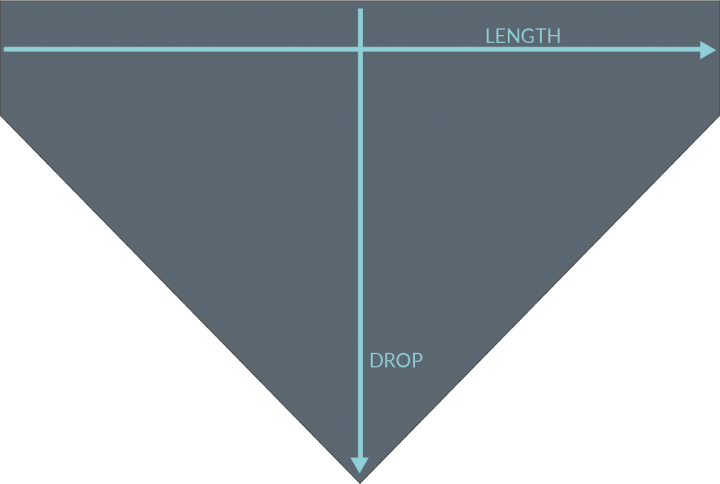 28cm - 42cm
11in - 16.5in
32.5cm - 47cm
12.8in - 18.5in
41cm - 52cm
16.1in - 20.5in
Extender (sold seperately)
Adds up to 8cm extra neck length to any PUPSTYLE bandana
Pick a breed that is the closest to your dog
I recommend this product
Xmas bandana medium ❤️
This is an awesome bandana. Wasn't sure of the size so I bought the medium and a smaller in another colour.
The medium is a little big but being able to adjust makes it wearable.
Beautifully made and love the domes. 💓
I recommend this product
Christmas cheer in a bandana!
Ziggy loves his Christmas bandana! The clips are sooo handy and we love it's a neck bandana rather than a collar bandana! Easy to get on and off and don't have to fiddle around. Love it!