If there's one thing your fur-baby needs, it's a collar. You couldn't imagine life without them, so make sure they're clearly tagged as yours.
The thing is, not all collars are the same. Many are made from cheap materials that don't last. Worst of all, they rub and itch and make life miserable for your special friend.
They're also downright ugly.
The Palm Vibes City Collar provides the luxury look and safety net you need, without the nasty side effects.
It's made from strong, vegan leather with reinforced nylon strapping. This makes it durable and long lasting. Lining on both sides means it won't rub or itch.
It has:
Durable Vegan Leather, because modern dogs don't like wearing other animals in the name of fashion
Reinforced nylon strapping for long-lasting strength
Fabric lining on both sides so it won't rub or itch
The lightweight PUPSTYLE charm is the added bling you want, without being heavy. We can even engrave it for you!
Match it with the full Palm Vibes collection for the ultimate ensemble.
Vegan leather & strong nylon
Easy to clean with fabric protector spray, or when pressed with a soapy sponge and left to dry
Keep rose gold hardware out of contact with perfumes, moisturisers and sunscreens
For best results, don't allow Vegan Leather to soak through. Spot clean only.
AUS: $8 Flat Rate Shipping or Free shipping on orders over $100AUD.
NZ: $15NZD Flat Rate Shipping or Free Shipping on orders over $100NZD
USA: $9.80USD Flat Rate Shipping or Free Shipping on orders over $70USD
Canada: $12.50CAD Flat Rate Shipping or Free Shipping on orders over $100CAD
For all other countries and locations, see Shipping Information & Costs.
Returns & Exchanges
Our customers rave about our easy returns process. Eligible items may receive the option to exchange for a new size, return for a 110% credit or receive a full refund. Click here to view eligible items at our Returns Policy and lodge a return.
animal friendly Vegan Leather
Us pups don't like wearing our animal friends around our necks, so we only use Vegan Leather on all Pupstyle products.
Extra Comfort
We've lined both sides of your collar in our softer fabric to avoid itchy and uncomfortable rubbing from nylon strapping like most other dog collars.
Rose gold charm
We've finished our collars with a gorgeous rose gold charm that oozes style but doesn't add weight or strain to your neck!
Reinforced for Strength
We've reinforced the full length of the collar on the inside with strong nylon strapping to ensure it doesn't break or stretch and your humans can breathe easy knowing we're keeping you safe.
What makes a PUPSTYLE Collar different?

Whilst we recommend a harness for walking and travelling in the car, a collar is our top priority for making sure your baby is easily identified if they accidentally get out the front door, but not all collars are made equally.

You get what you pay for

It's an age-old saying, but in the case of dog accessories, it rings very true. 'Cheap' pet accessories don't have the premium features that keep your baby safe. More often than not, they are glued & stitched together rather than reinforced with strong metal hardware, they are not strength tested and they don't use premium marine-grade nylon strapping. They might still look cute, but when we're talking about the case of life or death when your 'cheap' collar breaks, we know where we'd rather spend our money.

Be Easily Found

Accidents can happen, and when you thought you had the most well-behaved little floof who wouldn't dare run away from you at the park, all it takes is a tradesman to accidentally leave the gate open or an accidental slip of your hands during your walk and your baby is off. A collar with an ID tag attached is the quickest and easiest way to make sure you're the first person that's called when your baby is found. Even without an ID tag attached, the easily recognisable PUPSTYLE prints have been proven to help re-unite pups with their owners in the past as quickly as possible!
"These collars are actually beautiful! The Vegan leather feels so soft but durable at the same time. Small details like the brand etched into the band and the personalised ID tag make it look like extra quality too. Was blown away by the effort and fun this company puts into their packaging too! Will absolutely be my go-to brand for further puppy goods."
Erin S
More Reviews
Getting the perfect fit is so easy!
Check your size against the measurements below or use the breed selector for our recommendations. Collars should not be tight on a dog's neck and should be able to fit one or two fingers between the neck and the collar.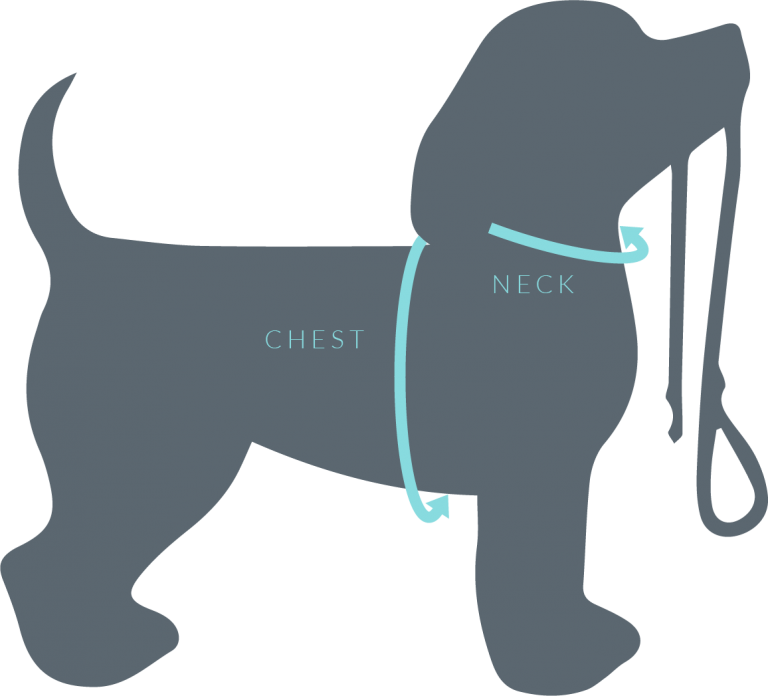 32 - 42 cm
12.6 - 16.6 in
42 - 52 cm
16.6 - 20.5 in
Pick a breed that is the closest to your dog
Showing sizes for :
Size
Breed
Age
S
Aussie Shepherd
Aussie Shepherd Puppy
up to 9 months
M
Aussie Shepherd
Fully Grown Aussie Shepherd
Adult
L
Aussie Shepherd
Bigger Aussie Shepherd Males
Adult Males
S
Beagle
Beagle Puppy
up to 9 months
M
Beagle
Fully Grown Beagle
Adult
L
Beagle
Bigger Beagle Males
Adult Males
S
Cavalier King Charles Spaniel
Cavalier Puppy
up to 10 months
M
Cavalier King Charles Spaniel
Fully Grown Cavalier
Adult
S
Cavoodle
Cavoodle Puppy
up to 11 months
S
Cavoodle
Fully Grown Toy Cavoodle
Adult
M
Cavoodle
Fully Grown Regular Cavoodle
Adult
N/A
Chihuahua
Chihuahua Puppy
up to 8 months
S
Chihuahua
Fully Grown Chihuahua over 3kg/6lbs
Adult
S
Cocker Spaniel
Cocker Spaniel Puppy
up to 8 months
M
Cocker Spaniel
Fully Grown Cocker Spaniel
Adult
S
Corgi
Corgi Puppy
up to 9 months
M
Corgi
Fully Grown Corgi
Adult
S
Dachshund (Mini)
Mini Dachshund Puppy
up to 11 months
S
Dachshund (Mini)
Fully Grown Mini Dachshund up to 8kg/17lbs
Adult
M
Dachshund (Mini)
Fully Grown Mini Dachshund over 8kg/17lbs
Adult
S
Dachshund (Standard)
Standard Dachshund Puppy
up to 7 months
M
Dachshund (Standard)
Fully Grown Standard Dachshund up to 10kg/22lbs
Adult
L
Dachshund (Standard)
Fully Grown Standard Dachshund over 10kg/22lbs
Adult
M
Dalmatian
Dalmatian Puppy
up to 10 months
L
Dalmatian
Fully Grown Dalmatian
Adult
S
French Bulldog
French Bulldog Puppy
up to 9 months
M
French Bulldog
Fully Grown French Bulldog
Adult
L
French Bulldog
Bigger Fully Grown French Bulldog Males
Adult Male
M
Golden Retriever
Golden Retriever Puppy
up to 10 months
L
Golden Retriever
Fully Grown Golden Retriever
Adult
S
Groodle
Groodle Puppy
up to 8 months
M
Groodle
Fully Grown Groodle Females
Adult Female
L
Groodle
Fully Grown Groodle Males
Adult Male
S
Italian Greyhound
Italian Greyhound Puppy
4 -11 months
S
Italian Greyhound
Fully Grown Italian Greyhound
Adult
S
Jack Russell
Jack Russell Puppy
up to 12 months
S
Jack Russell
Small Fully Grown Jack Russell
Adult
M
Jack Russell
Bigger Fully Grown Jack Russell
Adult
S
Kelpie
Kelpie Puppy
up to 9 months
M
Kelpie
Small Fully Grown Kelpie
Adult
L
Kelpie
Bigger Fully Grown Kelpie
Adult
S
Labradoodle
Labradoodle Puppy
up to 8 months
M
Labradoodle
Smaller Fully Grown Labradoodle
Adult
L
Labradoodle
Bigger Fully Grown Labradoodle
Adult
M
Labrador
Labrador Puppy
up to 10 months
L
Labrador
Fully Grown Labrador
Adult
S
Maltese X
Maltese X
Puppy - Adult
S
Miniature Schnauzer
Mini Schnauzer Puppy
up to 8 months
M
Miniature Schnauzer
Fully Grown Mini Schnauzer
Adult
N/A
Papillon
Papillon Puppy
up to 8 months
S
Papillon
Fully Grown Papillon
Adult
S
Pomeranian
Pomeranian
Puppy - Adult
S
Pug
Pug Puppy
up to 8 months
M
Pug
Fully Grown Pug
Adult
L
Pug
Chunky Fully Grown Pug
Adult
S
Staffordshire Bull Terrier (Staffy)
Staffy Puppy
up to 8 months
M
Staffordshire Bull Terrier (Staffy)
Fully Grown Staffy
Adult
L
Staffordshire Bull Terrier (Staffy)
Chunky Neck Fully Grown Staffy
Adult
S
West Highland Terrier (Westie)
Westie Puppy
up to 10 months
M
West Highland Terrier (Westie)
Fully Grown Westie
Adult
S
Yorkshire Terrier
Yorkshire Terrier
Puppy - Adult
S
Japanese Spitz
Japanese Spitz Puppy
up to 12 months
S
Japanese Spitz
Fully Grown Japanese Spitz
Adult
100%
of reviewers would recommend this product to a friend
Love this pattern and style
It just looks super cool and cute. So we'll made bad packed with love, the only thing is when it's made very small then the end keeps coming out of the hoop due to the movement of the dog.
I recommend this product
Perfect!
In love with this gorgeous collar, everyone keeps asking where we got it! Such lovely colours and I can tell it will last a long time as such good quality!
And a bonus- such speedy delivery and arrived so beautifully wrapped, it felt so personalised with my dogs name on the package!
Thankyou! Such a lovely company
Palm Vibes Perfection!
I absolutely love the fresh look of the Palm Vibes print against my girl's black fur! It really pops! The vegan leather means we are being kind to other animals and it is super hard-wearing and looks sensational! The rose gold hardware really makes stylish statement. Thanks for another amazing product Pupstyle!